Cash Handling Solutions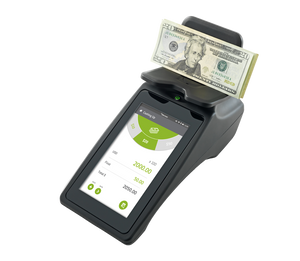 Tellermate Cash Counting
Count your entire cash drawer in under 60 seconds with 100% accuricy.
More Info | Tellermate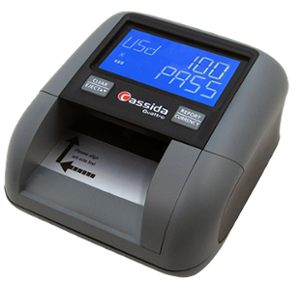 Counterfeit Detection
Check for Counterfeit bills at point of sale. Quickly verify real & fake currency.
More Info | Counterfeit Detection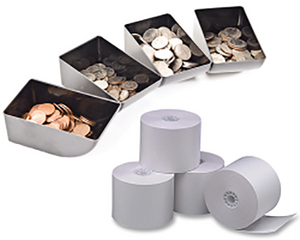 Cash Counting Accessories
Change cups and printer paper
More Info | Cash Counting Accessories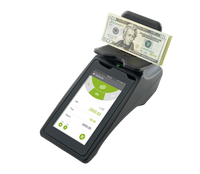 Tellermate Touchscreen Counter
The Tellermate Touch cash counter gives you all the help you need to cash-out, prepare start-of-day & bank deposits and reduce discrepancies. The intuitive touchscreen interface makes it easier to enter balances, reference numbers and media items, so you can reconcile your cash drawer in under one minute.
The Tellermate Touch is fully connected and count data can be sent to a Tellermate printer or your office printer via Bluetooth or Wi-Fi. Further to this, the Tellermate Touch app means you can have instant visibility of your cash counts across multiple locations.
More Info | Tellermate
4-Way Orientation Automatic Counterfeit Detector
The Cassida Quattro™ is the perfect counterfeit detection choice for busy businesses: pairing simple, user-friendly operation with powerful counterfeit detection capabilities. The Quattro™ can accept bills in any of the four possible directional orientations and instantly reports whether money is genuine or suspect. Eliminate the frustration of false rejects due to an incorrect orientation insertion and slash training time for employees with the Quattro's extraordinarily simple operation. When checking a bill, the Quattro's digital display will clearly indicate a Pass or Fail along with a confirmation of the bill's denomination.
​ The Quattro™ utilizes Cassida's proprietary M Algorithm™ system for counterfeit detection to ensure accurate protection while also boasting the lowest "false reject" rate of any manufacturer. The Quattro™ is also easy to upgrade, so when there's a change in United States currency it can continue to keep your business protected from fraudulent bills.
More Info | Counterfeit Bill Detection